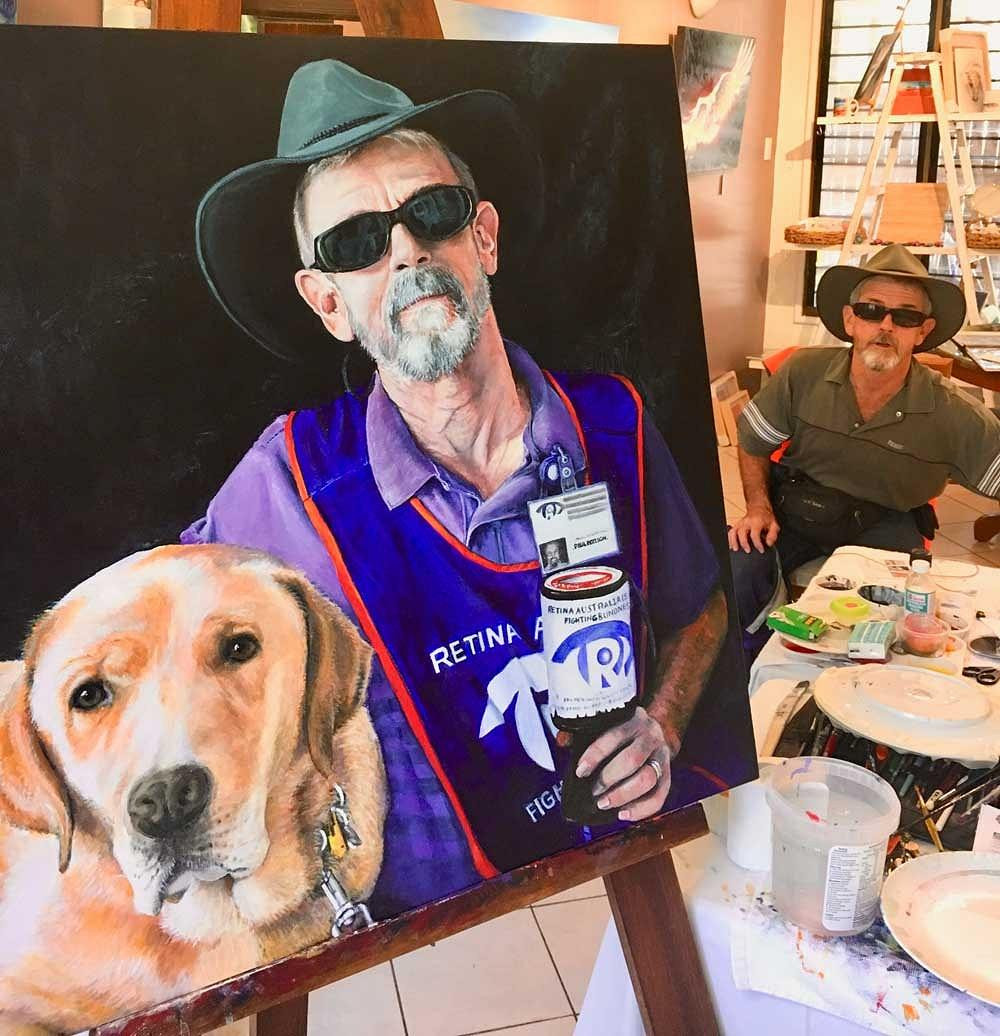 Organising a Human Portrait
I like to discuss my clients needs thoroughly before I start a human portrait. There are many things to consider such as size, colour and composition. If possible I also like to meet my sitter/s in person so that I can get a really good feel of their personality. I really like to capture my sitters personality and I especially like to reflect it through their eyes.
My portraits can be done in a variety of sizes and media. I like to take photos of my sitters and this is done at no extra charge to the client. However I can work from pre-existing photos if the sitter is deceased or unable to come in to my studio in Rapid Creek, NT. I usually allow a month to complete a human portrait.
If you would like more information or to arrange an appointment in person or via other media please feel free to contact me on the links below or on the connect page.