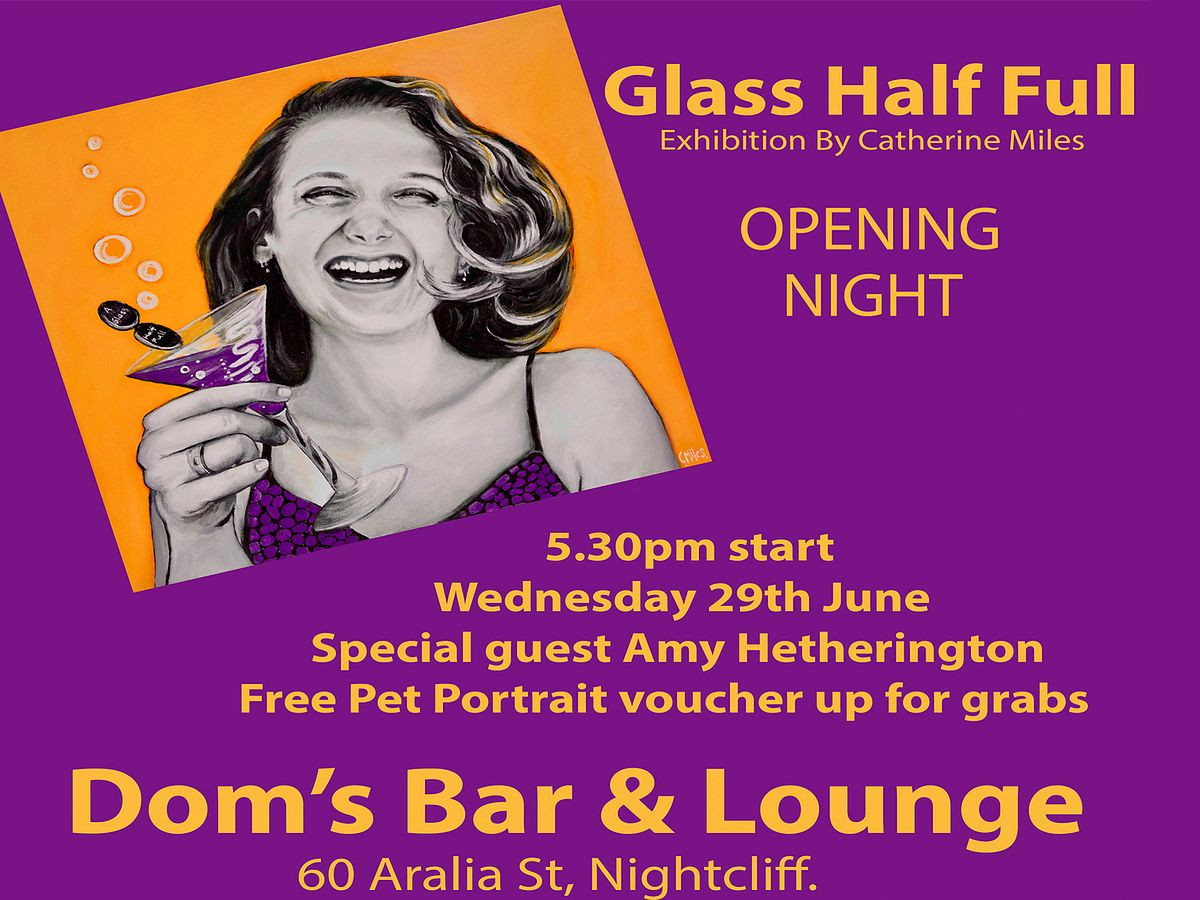 Come along to my exhibition opening 'Glass Half Full' at Dom's Bar and Lounge on Wednesday 29th June from 5.30 – 8pm. 
There will be a special guest appearance from local comedian Amy Hetherington and a chance to win one of my highly sought-after Pet Portrait Vouchers. All you have to do is come along to the opening at Dom's Bar, have a great time and pop your name in the draw.
I look forward to seeing you there!